Michael J Bird Tribute Website
---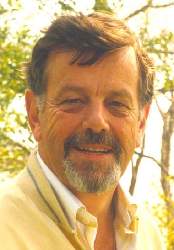 Michael John Hereford Bird was born on 31st October 1928. He moved to Cambridge at the age of 11, when his family moved out of London to escape the Blitz. He went to Chesterton School and later to Cambridgeshire College of Art and Technology. He worked his way through a staggering number of jobs - clocking up 19 in seven years - but, whether he was a lab assistant, a cinema projectionist or driving a hearse, he was at heart a writer and all the time he was writing short stories.
In the early fifties Bird tried submitting scripts to radio with no success. He became a journalist, working briefly on the old Cambridge Daily News before moving to London to work for the Daily Mirror and the Daily Herald. He continued writing and succeeded in getting a couple of books published, but by then his sights were fixed on television. Scriptwriting was a closed shop and might have remained so but for a series of lucky breaks.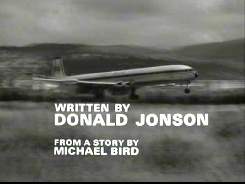 Bird once described himself as "the luckiest man in the world". In his writing the luck began in 1964 when a fellow journalist, David Stone, who wrote for television found himself up against a deadline on two assignments - scripting for Danger Man and also for The Power Game. Bird stepped in and ghosted the Danger Man story. After it had been accepted Stone came clean and said Bird had written it. He finally had a foot on the ladder. (Curiously the episode was credited to Donald Jonson and Bird rather than Stone and Bird. Presumably Jonson did some rewriting.)
The next year Bird returned to Cambridge with his own family to become Publicity Manager for the new National Extension College. They settled in Great Shelford, in the house that was to remain his home for the rest of his life. He loved Shelford and enjoyed the village life. He joined the PTA at the children's school, and briefly sat on the parish council.
The writing continued and Bird contributed to The Informer , a crime series starring Ian Hendry, and Mr Rose with William Mervyn. But with a wife and two young children to support any notion of "giving up the day job" still seemed a long way off.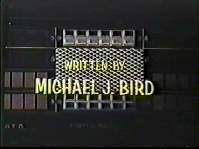 Then in 1967 came his second lucky break. Bird submitted a story to a new series Journey to the Unknown . It was Hammer Films' first venture into television: a mixture of psychological suspense and science fiction. Bird received a contract to write the script. Only later did he learn that the contract had been sent in error by a secretary. Fortunately the Producers liked the script and asked him to write another and to rework scripts by other writers.
By the end of 1968, at the age of forty, Bird was finally in a position to concentrate on his television writing. Within twelve months he had nine scripts in production for four different BBC drama series. Though he would continue to write for a variety of series, Bird's major achievements were undoubtedly the unique and intriguing drama serials he created for BBC television beginning with The Lotus Eaters.
By the early 1980s Bird's career was at its height. His friend David Cunliffe had become Controller of Drama at Yorkshire Television and, although Bird would continue working with the BBC, Cunliffe wanted him to write for Yorkshire. When The Dark Side of the Sun premiered on BBC in the autumn of 1983, Bird's series The Outsider was also running on Independent Television. In an interview with the Cambridge Evening News around that time Bird described himself as an entertainer and a storyteller, not a writer with a message. Some years later, modestly, he told students at Long Road College, "My object in life, through writing, is to entertain people and make people forget their problems."
Bird continued to contribute to both channels with Maelstrom , a thriller set in Norway, for the BBC in 1985, and West of Paradise in 1986 for Yorkshire. That year he was diagnosed as diabetic. He coped well enough at first and continued writing, scripting Out of the Shadows for YTV in 1988, but his condition deteriorated and he suffered blood pressure problems. He began to have difficulty walking long distances.
He sold two further adventure series: The Eye of the Wind , about the search for a missing plane with a valuable cargo in Tunisia, and The Viking Run , about a Norwegian boy who sails to England during the war and joins the British forces as a special agent.
Neither series was produced. The nature of British television changed during the 1980s, alternating between the glitzy escapism of Dallas and Dynasty, and the earthy realism of the new Channel 4. The success of Brookside prompted the BBC to develop Eastenders, which debuted on the same evening as episode three of Maelstrom. Gradually Bird became disillusioned. He did not want to write about all that was bad in society. Ultimately he fell foul of the new orthodoxy that no-one over thirty should work in television. We got no more flights of fancy, and television became the poorer for it.
In January 2001 Michael Bird was at his home in Great Shelford waiting for his daughter to come and take him shopping when he began to have difficulty breathing and chest pains. It was a heart attack. He was taken to hospital and seemed to be recovering but he suffered a massive stroke, which left him hardly able to move. He died on 11th May.
Bird's wife, Olive, believes that in the end he simply gave up on a life no longer worth living. A sad finish for the man who wanted to make people forget their problems.
---
Michael J Bird Tribute Website

This page was last modified: